Three Finished Skirts , Two White Russians and a Partridge in a Pear tree
I know this is my own adaptation of a time old Christmas Carol, but after a couple White Russians one does feel Very Merry indeed and silly and relaxed and...almost prepared for the big day!!!
Hope you are feeling the load lighten and the anticipation and hope and love that the season is known for surround your activities.
Here are the skirts I have been busy making for the 3 grand-daughters. They went together pretty easily considering garments are not my forte. In fact, I haven't sewn any for over 20 years since my oldest was about the age of my oldest grand-daughter who will be five in February. I bought the shirts online thru Zulily and liked that I could get them personalized with their names.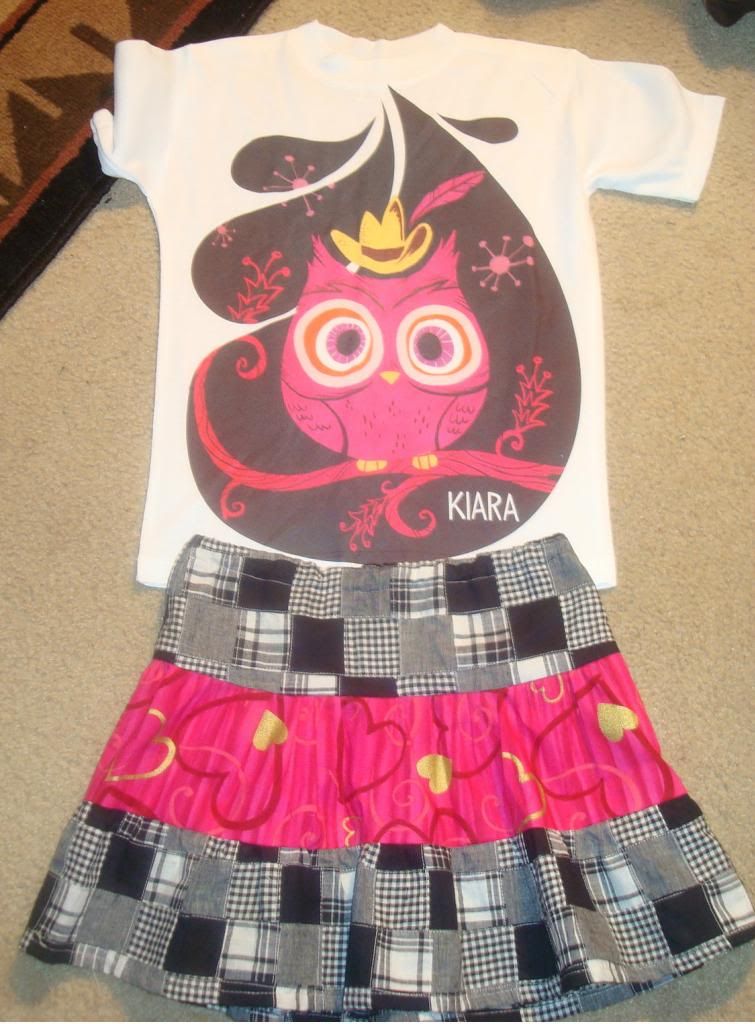 Kiara is starting to wear size six and I remember that patterns run big so I made hers a size 4.
I believe it was a good choice because I believe the length turned out to be about and inch longer than her mom reported the length to just above her knee to be.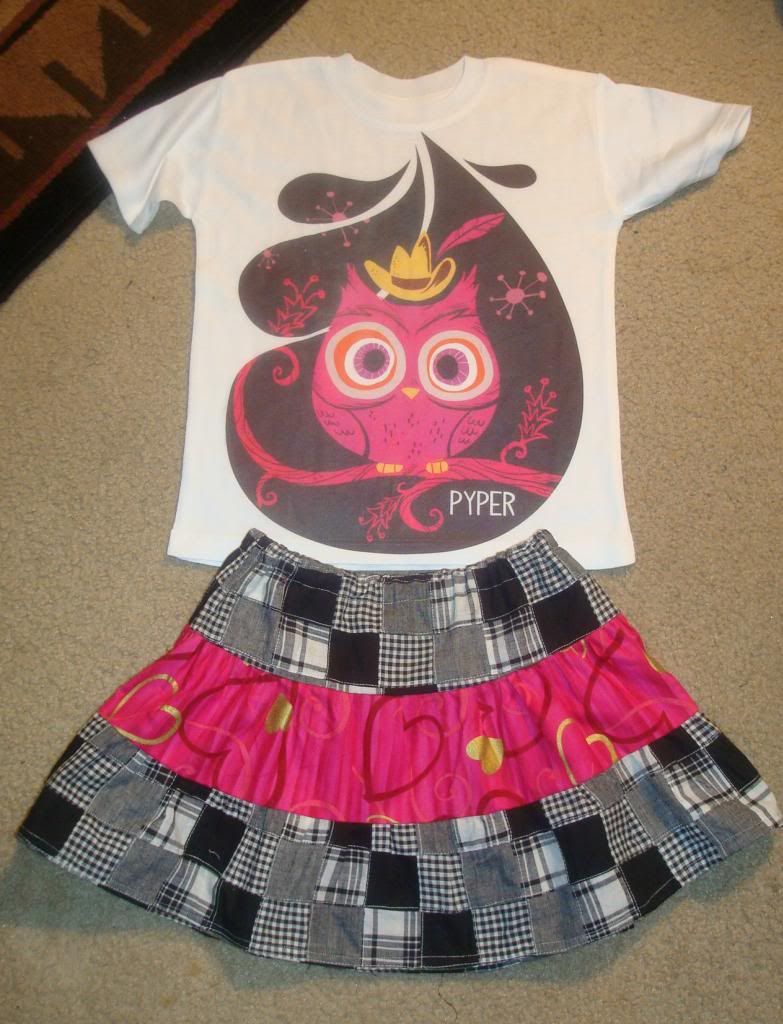 The pattern I used for this was a NEWLOOK pattern #0147. It had sizes 3-8. I found it at Joann's Fabrics. Since Kiara was a size 4, I needed Pyper's to be a size 2. So I just shortened each tier by about a half inch and I believe it too is the right size, being approximately an inch longer than I wanted it to finish at.
Jayda's presented the real challenge. She is only 16 months old to Pyper's 3 yrs so I really needed to adjust the pattern quite a bit without making it too small. It finished exactly at the length my daughter thinks it should be so let's hope she is right. I think the girls are going to look adorable in their matching outfits and hopefully nana has gained the confidence to make more dresses and skirts for the girls in the year ahead. I have been wanting to try a pillowcase dress and spring and summer will be here before you know it.
I'd show you the two White Russians but they are gone and just a memory. Here is the recipe if you'd like to join me:

2 oz vodka
1 oz Kahlua
Pour over ice in an old fashioned glass. Top off with half and half. Enjoy! Yum Yum



And Yes a Partridge in a Pear Tree
Just don't drink too many White Russians least you think you see this Partridge in a Pear Tree