Day at the Improv
Alyssa at Pile 'O Fabric posted the instructions to blocks 1 and 2 of the Skill Builder BOM for us on the 17th and

what a great start to an exciting year ahead with her leading us on to an amazing quilt.
The first two blocks are improvisational. She gave us general instructions on how to accomplish the task but no set measurements like traditional quilting. Sure we had a lot of set in stone instructions like the block finishes at 12 and a half inches and the sound wave blocks have 12 one and a half inch wide strips but we absolutely got to play with how are finished blocks were to look. I wasn't sure if I would like the new freedom she was handing me but I love how the blocks turned out and it is so fun to see everyone else's blocks come to life, too. For me this was new because let's face it

, I am visual and like my block to look like the picture/pattern.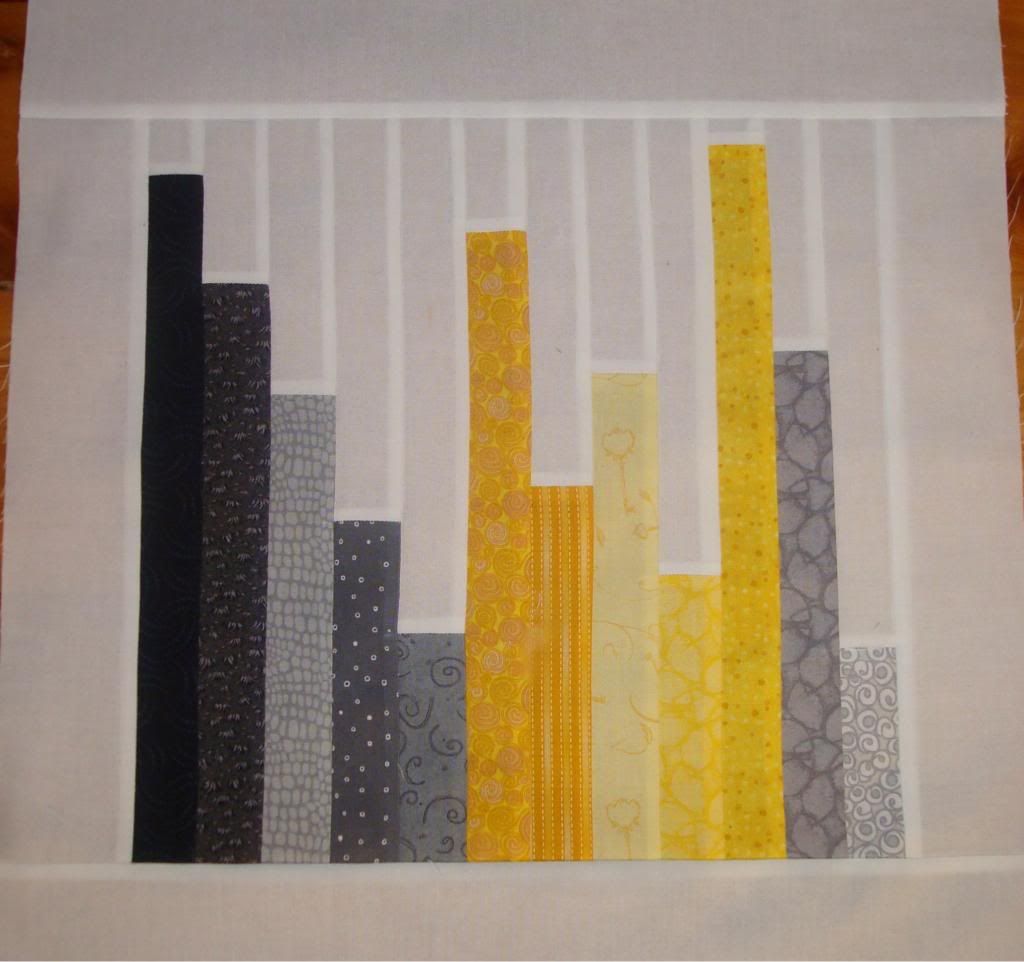 My 'SOUND WAVE' Block
I am using Grey, Black and Yellow for my color scheme and incorporating lots of tones and shades of those three colors. The background is white and Alyssa's quilt has black background and I wasn't sure how the dramatic shift in color was going to look but I LOVE, L

OVE how this is going to turn out. I am thinking of gifting this quilt to someone special but I think I am going to get overly attached to it throughout the year.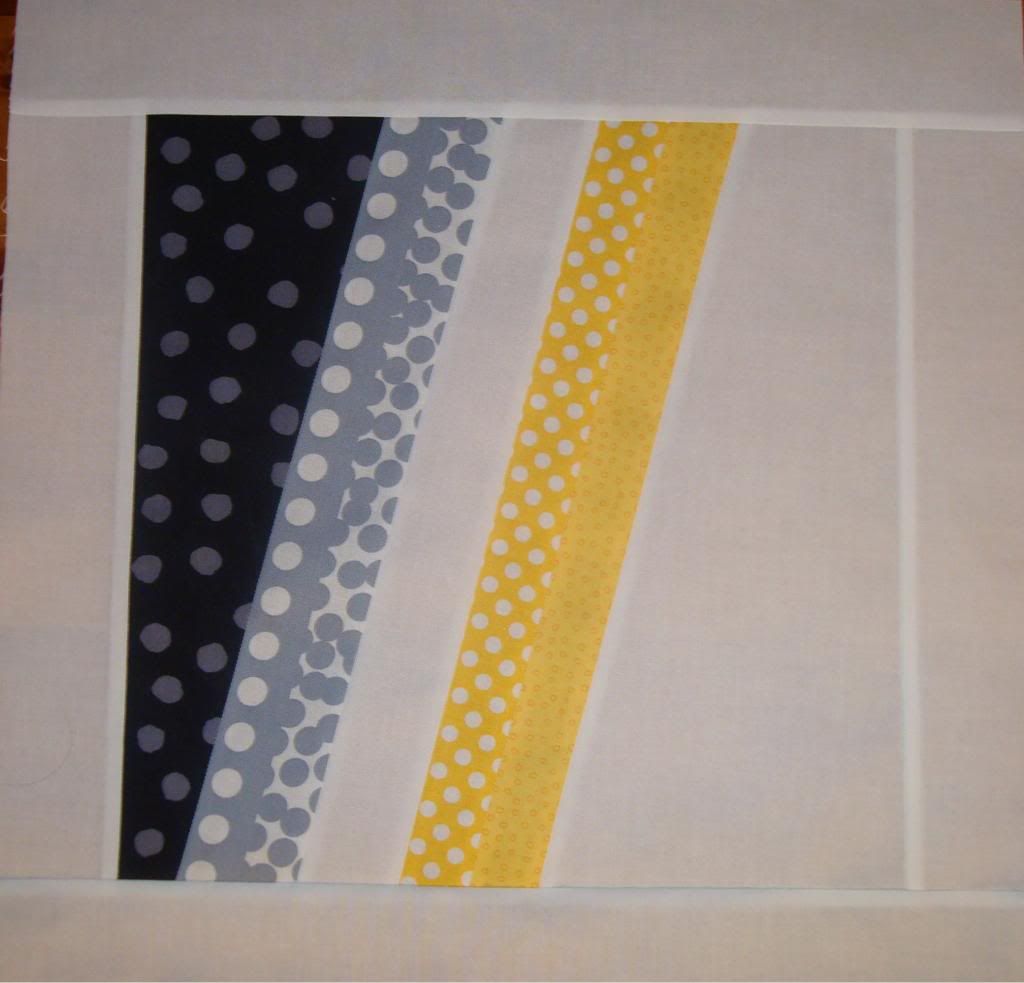 My 'MAGNUM' Block
I did re-work this one to get it to look more like the photo she gave us as a guideline. My first attempt at freedom had the black and white outside pieces coming out equal sizes (
probably could never do that twice if I tried)
I couldn't handle the perfect complementary sides so I tweaked it to get this. Much closer to her original design and I love the modern look to this quilt top and

didn't want to put perfection in where it's not called for...he hee hee.
S

he has us starch the fabrics as we go and I do love the crisp sharp result that is

ach

ie

ved all along the way
.
I can't wait to see where Alyssa takes us on the FMQ instructions for these blocks in a couple weeks on the 31st.