My Daug

ht

er and Son-In

-Law
are
Looks like Nana and Papa are going to get a new grandchild to love in about 7 months.
Just found out this last week and you know I had to get busy planning a few quilts... My daughter quickly let me know that this would be the last grandchild we get from them so she wants a quilt she wants not what I want...I quickly added then this grandchild will be getting LOTS of quilts. She wants Forest Friends and her husband loves camo, so I will have to work on that. She does love a Forest Friends panel from Northcott but it comes in both girl and boy color themes so that may have to wait until we find out which the stork is bringing.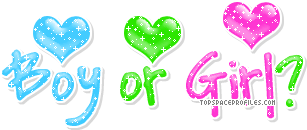 In the meantime, I got to work on this idea. Having recently tested the 'Just My Type' pattern for Kristy at
Quiet Play
, I thought I might design something using this fabric I found this weekend. So far I have got the
' baby ' block done. The pattern for this paper pieced font should be available from Kristy on her Craftsy website soon. I am loving how these letters are turning out. Don't they look fantastic??? I can't wait to see this all pieced together.
I thought it would be so appropriate to have these words on a baby quilt. This fabric is the perfect inspiration for a quilt for the newest addition to our family. Faith, Hope, Dream, Love, Inspire, and Joy, all
very
much what we will be keeping close to heart over the next 7 months as we anticipate the new life and gift from God that will be blessing our lives soon. Seems like September is so far away but in quilt time it will fly by so quickly. Time to kick it up a few notches!!!