Season is quickly flying by
Hope your Thanksgiving was blessed with family and friends, food and good health! We had a wonderful gathering this year and all went very smoothly. Thanksgiving was quickly followed with the yearly Black Friday draining of my pocketbook. My daughter and I had a great day of shopping from 7:30 am to 7:30 pm. We did spend a couple hours at the library. I had to pick up some books to prepare me for the diet change my doctor suggests I ring in the New Year with. It will be here before you know it and I need to get my cholesterol in check next year. Oh, yeah...
I got the last of my December Quilt Blocks done and out in the mail: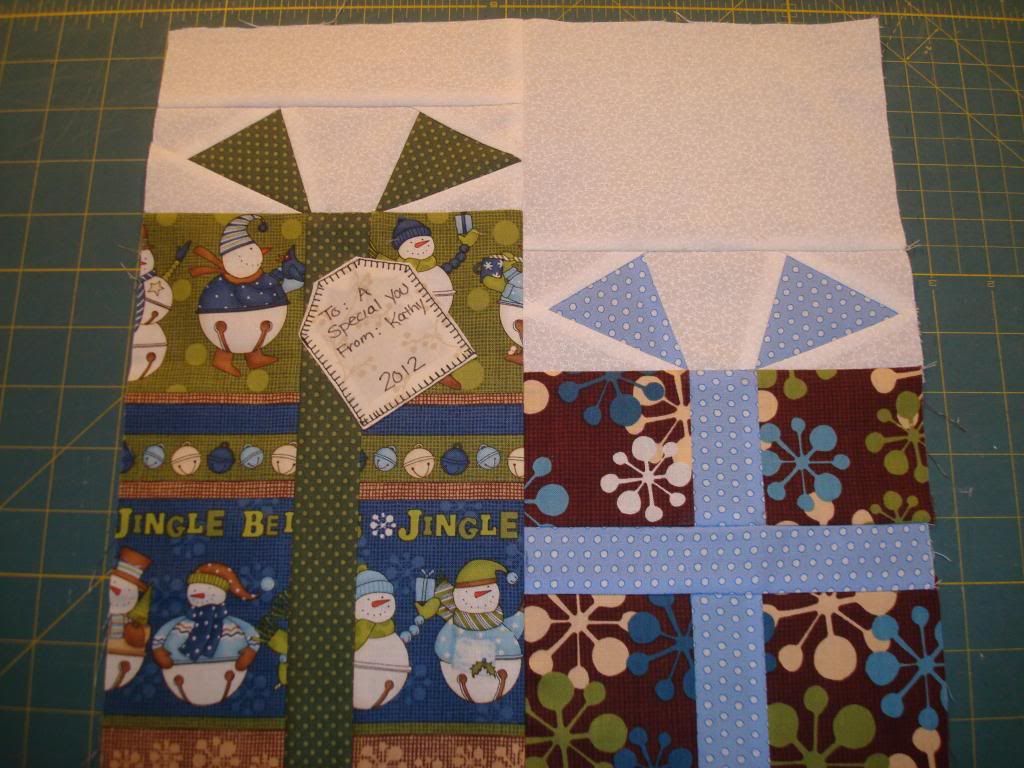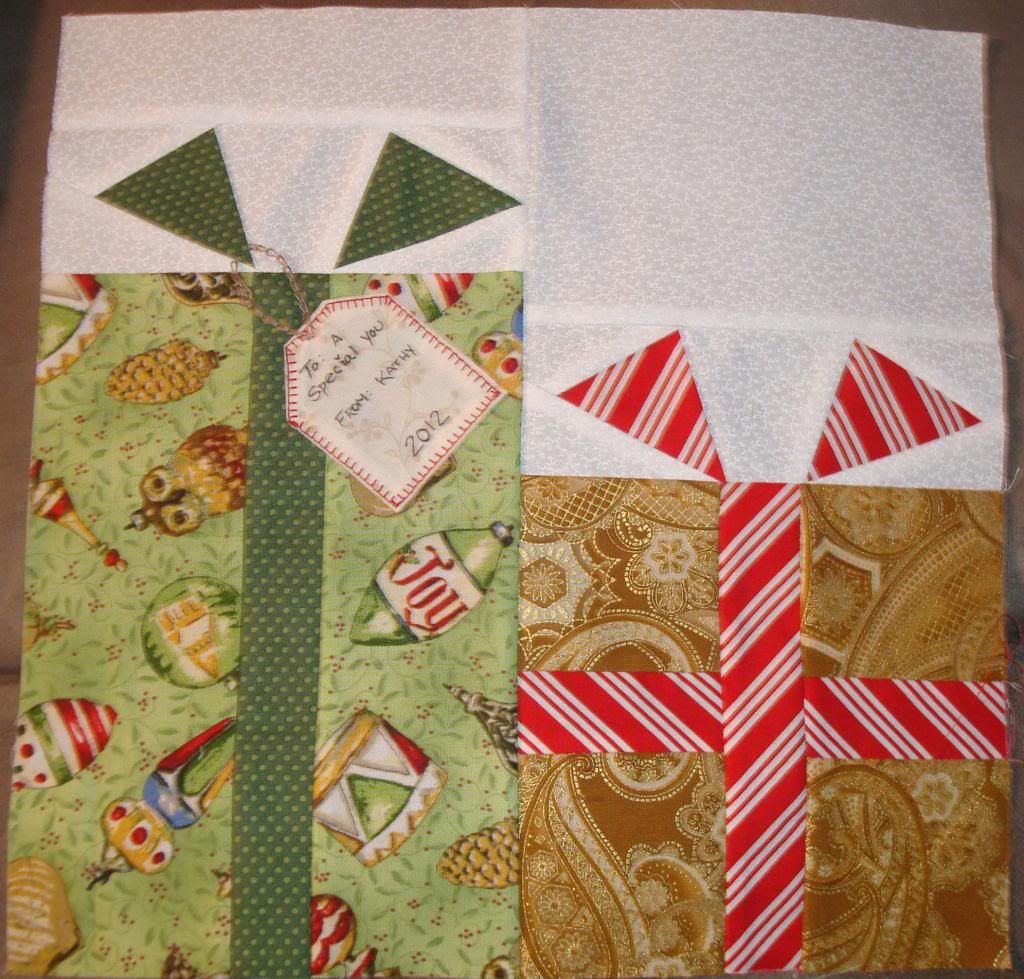 I finished up my Quilt U Be Mine Block rounds on Julianne's Block.
I can't show it to you but let me just say it has been a labor of love
this last month. I hope she will love it when she finally gets to see
it in February. For now it is off to England to get some more love added.
Next up on the weekend agenda was a little R and R with the grand-daughters. We picked them up and took them to see a model train exposition in Portland that my husband adores each November. It was the first time we had taken the youngest one out ( she is very attached to mommy ) and she was a perfect little angel. She didn't cry one peep and enjoyed the trains, McDonald's lunch and especially her Hot Fudge Sundae that topped off her day with us. Kiara, her older sister is the apple of papa's eyes and my DH insists she is what he was born for.
Kiara was very glad to have Bear join us for the day and wanted to make sure he got his picture taken, too.
Kiara got to drive the green train and loved it.
Now papa has to find room to set up our model trains somewhere so she can share a new passion with him.
Then the mailman has been kind to me lately and has delivered some yummy fabrics for me to dream up some Zany Zettis with. When I didn't get any bites for face fabrics with an earlier post and really couldn't find what I was looking for at Fabric Depot, I turned to Ebay where I bombed out but Etsy had just what I needed.
Look at what I found :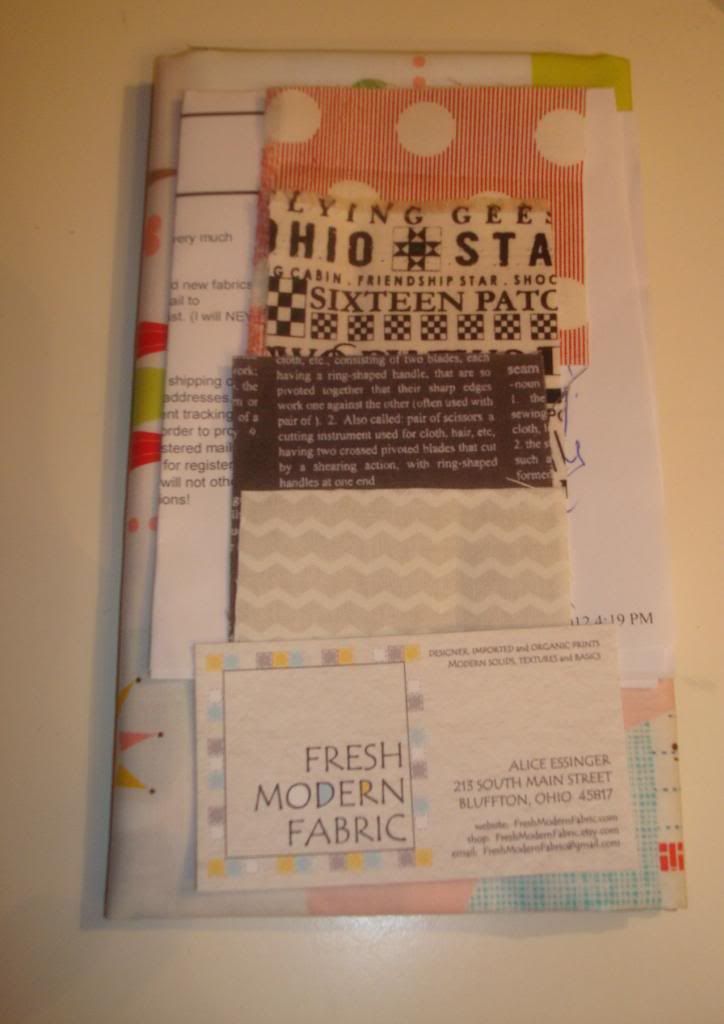 I LOVE how Alice from Fresh Modern Fabric sent 4 sample fabrics with my order. They are just little scraps but I actually think I can incorporate these into my Zani Zettis. So thank you Alice, that was very nice of you and I love the added kindness. I will definitely keep her in mind in the future when I have fabric needs.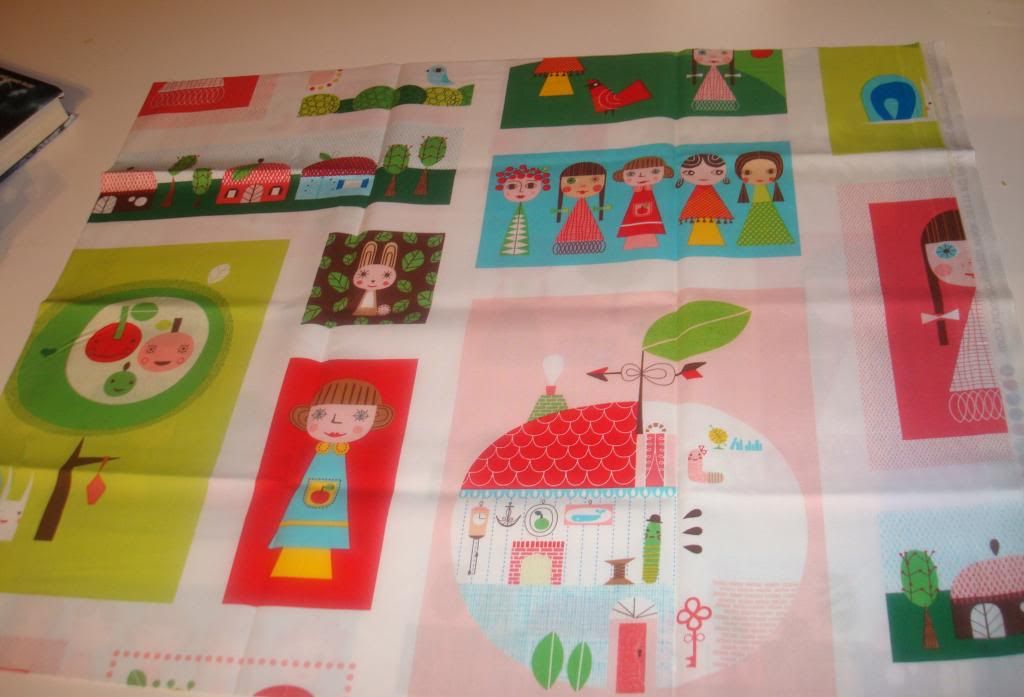 Look at those fun faces. This was a half yard cut and this is half of the loveliness...the other side is just as yummy---
then I found these Loralie Design Ladies that are already zany but I am gonna make them even zanier!!!
I found these from Maddy's Fabric Stash on etsy:
And they had another set of divas, too. I loved them both and they have such personality and that is something I am especially want to build on with this future project so they just charmed me to pieces!!!
Hope you also are finding time to spend time with family and something you love to do !!!